Pricing Structure
We aim to keep the pricing structure as simple as possible: Specific requirements can be agreed, such as extended duration of trip etc. Please call with your requirements.
Preferred payment method is by Bank transfer.
Whole Boat Charter £50.00 deposit payment is due at time of booking.
Any monies due must be paid in full before leaving the berth.
Please see Terms and Conditions of booking.
Duration of Trip
We have a cruising speed of 33 knots. More time fishing, less time travelling.
We will normally be at sea for approx. 7 hours.
Extended trips can be arranged, also evening and night trips.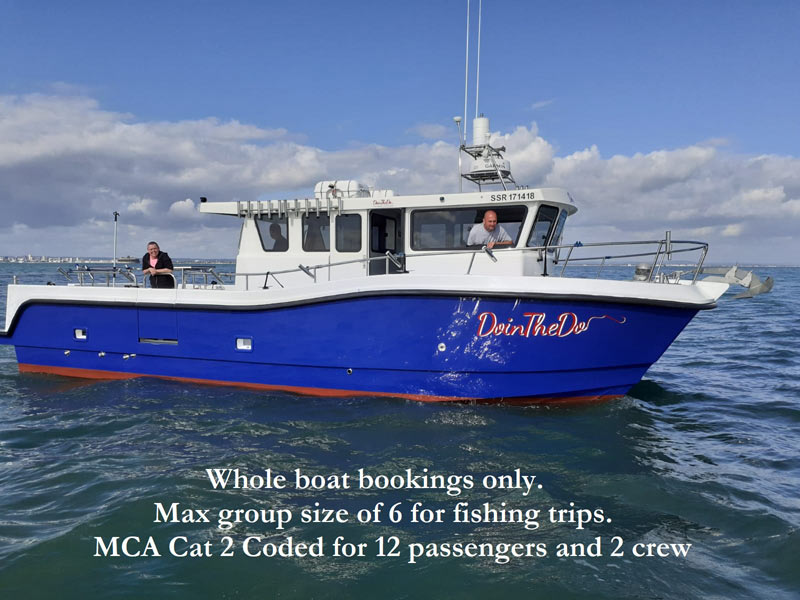 AVAILABILITY
Check the availability of Dointhe Do.
Book Your Charter
Call the number below: